Welcome to the most extrordinary gallery and gift store in Williamsburg!
Beverly and her staff (and Peanut most of the time) are always ready to help you find that special piece of art or gift to make you smile.
New, unique pieces of art made by local, regional, and free-trade artists are always arriving.
And you'll always find your favorite local artist's works like Mr. Hanson's hand-carved spoons.
With Colonial Folk Art Studio & Gallery just a step away, your visit will be a special experience. Come in and see all we have to offer.
Local Art | Functional Art | Unique Gifts | Antiquated Books
A few years ago, we expanded our gallery and gave it a new name. Not to worry, it is still ecclectic - and always fun. The art is a mixture of many different styles of art, including a great collection of affordable functional art and art-inspired gifts. Most of our artists are local but we also have regional art and gifts from creative folks from other places. We even have vintage folk art and a few modern masters, including Max Papart. Whether you're seeking a one-of-a-kind Christmas, wedding, or birthday gift or just something fun for your home or office, nothing is better than our art offerings!
Mantra of Original Art: "If you see it and like it you better buy it! By tomorrow it will be gone and there will never be another just like it!"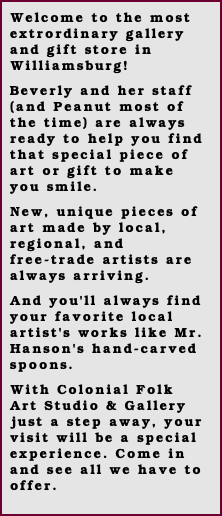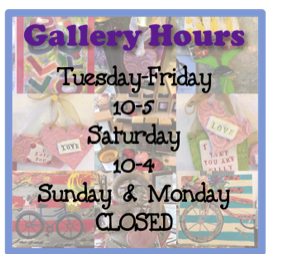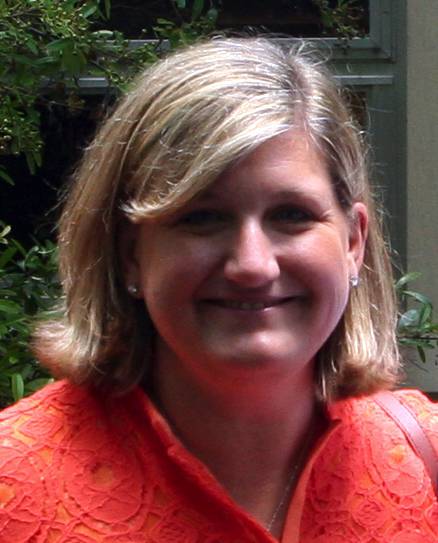 Find us in the Arts District





Proud member of these great organizations ...