"Dr. Bob" Shafer is a highly recognized folk artist living and working in the Bywater District of New Orleans. He is a typical NOLA personality with a flair for fun and not nearly as ornery as his reputation may lead one to believe.
Born in Wichita, Kan., Dr. Bob is of Crow Indian, French and German descent. His dad was an engineer with Boeing Corp. and moved his family to NOLA to help build the first stage of NASA's Saturn V moon rocket in NOLA.
Famous for his work with bottle caps, Dr. Bob began his art career as a sculptor who on Wilkinson Row in the French Quarter. That soon turned in the thematic images of
Catahoula Cur Dogs, Gators, Juke Joints, Landscapes, Mojo Hands, Shotgun Shacks, and Soul Food Joints are found in paintings and mixed media pieces in museums, galleries, private collections, in the lobby of restaurants, businesses and institutions – even in the ceiling of the Superior Court in Washington, DC.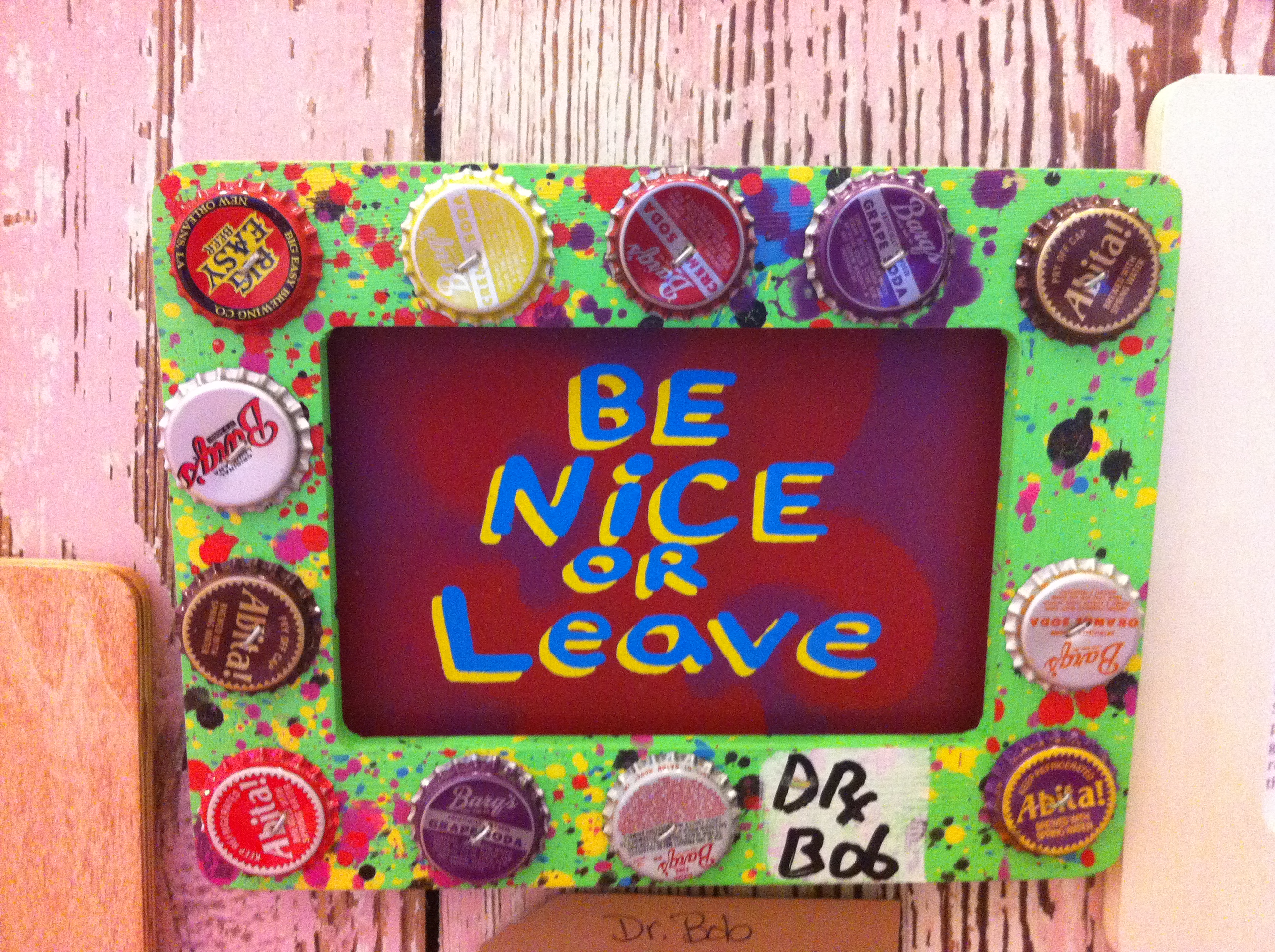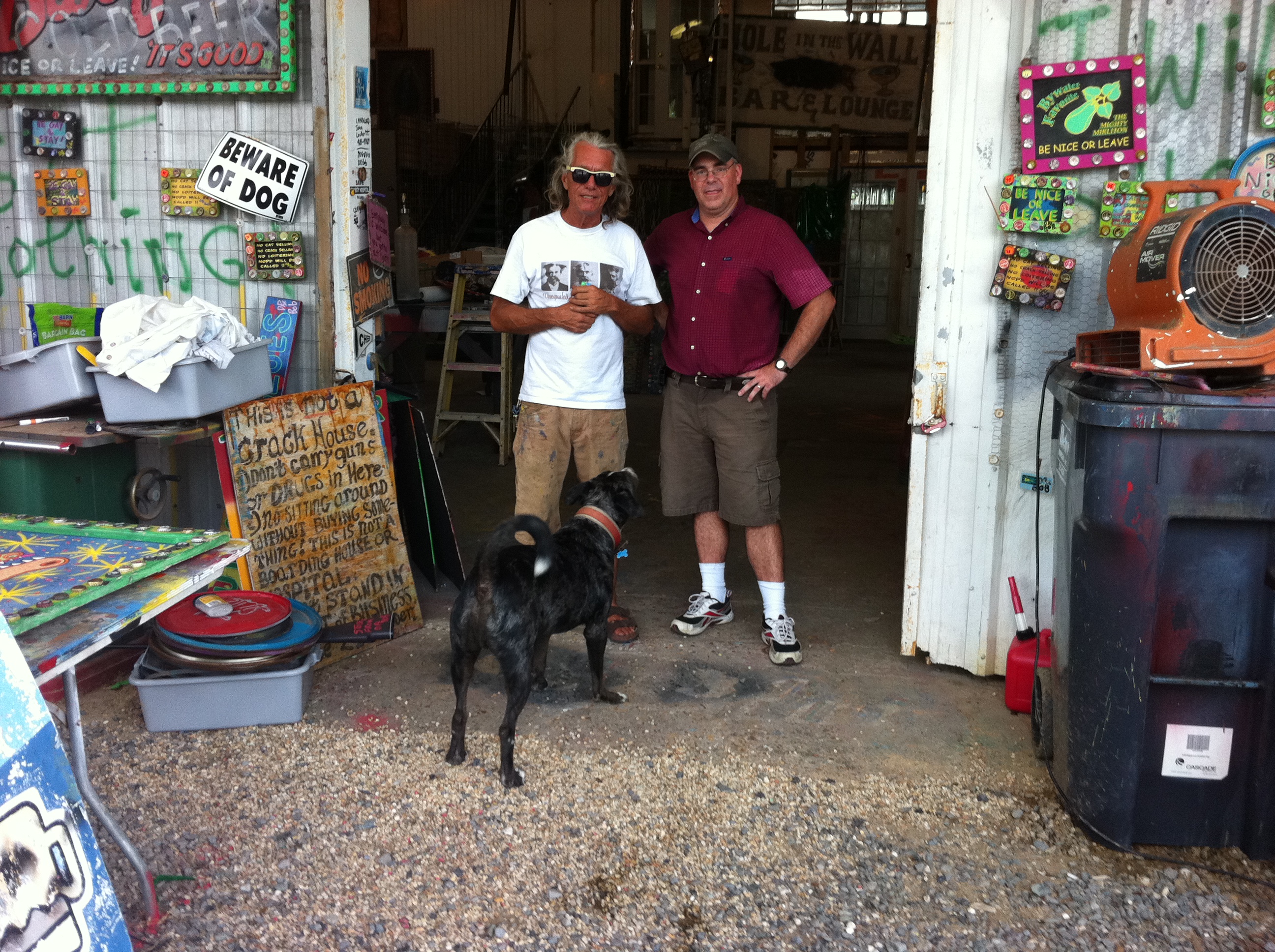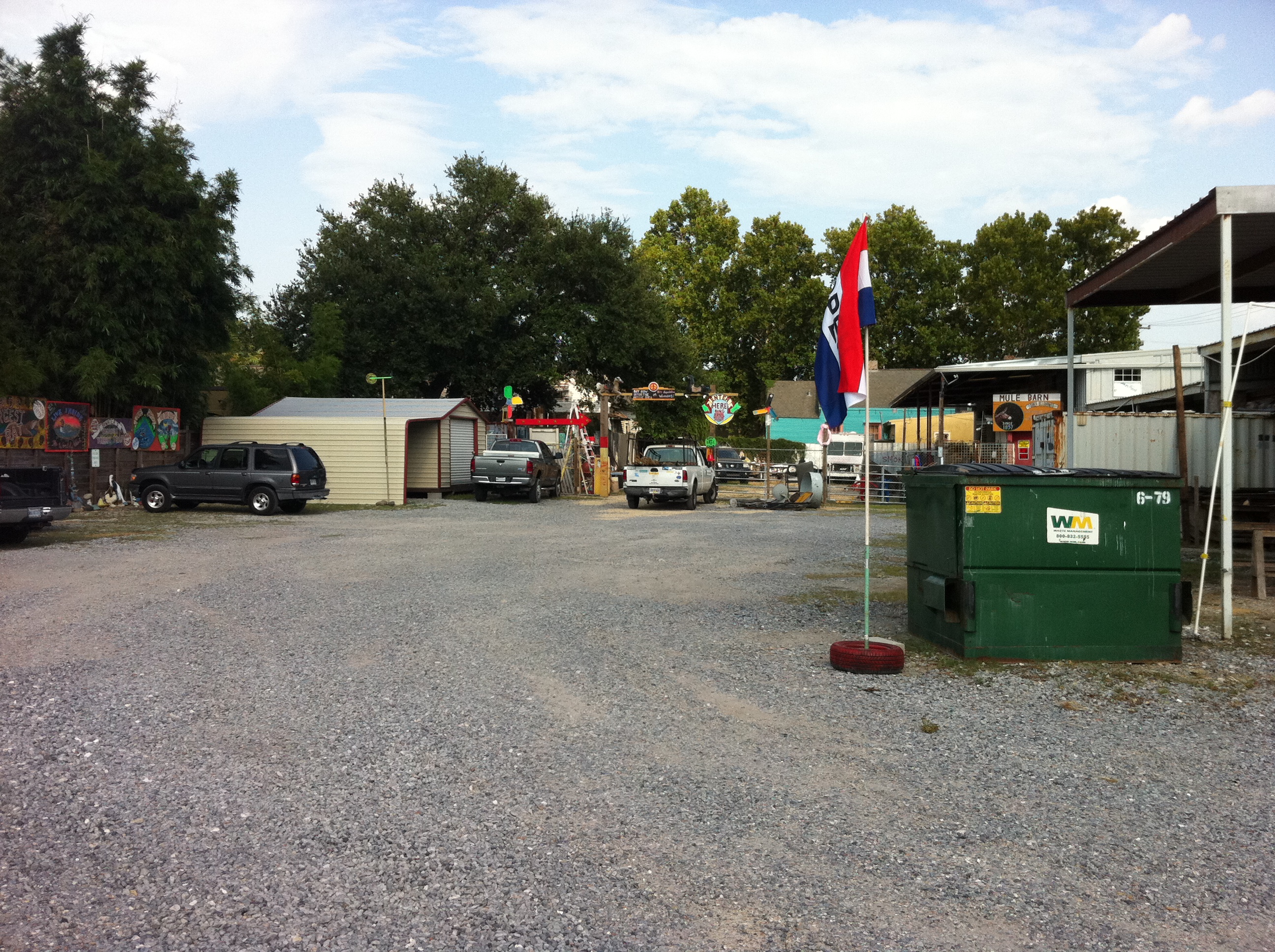 In 2010, Colonial Folk Art co-owner Davie Burgdorf went to Dr. Bob's studio in New Orleans to meet the artist and select some art, including the piece below.