Williamsburg, VA, Outsider Artist
1942-
Born in Portsmouth, Va., Seckman D. Wilson is a self-taught artist and retired Air Force veteran.
Although he works predominately in oils painting landscapes and Italian village scenes, he began expanding into more fanciful, colorful non-traditional art in recent years.
His floral images give a fun, whimsical perspective that differs significantly from his more realistic paintings.
Wilson exhibits frequently in group exhibitions and competitions at the Charles H. Taylor Arts Center, This Century Art Gallery, and the Yorktown Art Gallery.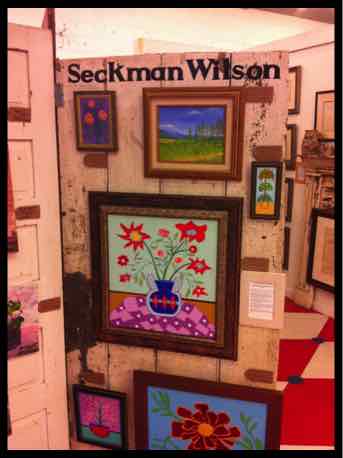 He is always working on new pieces and expanding his range of subject and perfecting his craft.